Can a Hot Tub Really Help to Reduce Stress Levels?
June is Men's Mental Health Awareness Month which is a topic that gets greatly overlooked. This is due to a number of reasons, including stigma, lack of awareness, and fear of judgement. We see many customers with stress-related discomfort but it's typically men who are less likely to admit to being stressed. We already know that hot tubs have huge benefits to overall wellbeing; but what about the psychological benefits? Here we take a look at how a hot tub can help reduce stress levels and improve quality of life.
Statistics of Men's Mental Health
Men's mental health is far more likely to overlooked than women's mental health. Statistically, men far more likely to suffer from stress-related conditions such as heart attacks, strokes, and hypertension. There have been huge advances in breaking down the stigma regarding men's mental health. However, there's still a high number of men who don't feel comfortable talking about stress. Many don't even want to acknowledge it. We see many customers who seek a hot tub to ease a variety of ailments. And we do hear about EVERY ailment! But many don't even realise that they suffer with stress until we do a follow-up a few weeks after installation. It no longer surprises us at the number of times we hear about how someone's sleep has improved. We also hear how particular pains have reduced just from using their hot tub after a stressful day at work.
The Effects of Stress on Men's Mental Health
When we are stressed, our bodies can react in a number of ways. Our bodies release a hormone called cortisol; when elevated, this can provide us with the rush of adrenaline needed for the fight-or-flight response. Long term elevation of cortisol, however, can cause a multitude of problems. These range from mild, such as headaches, to more severe illnesses. Men's mental health is is more closely linked to cortisol levels and stress-related illnesses.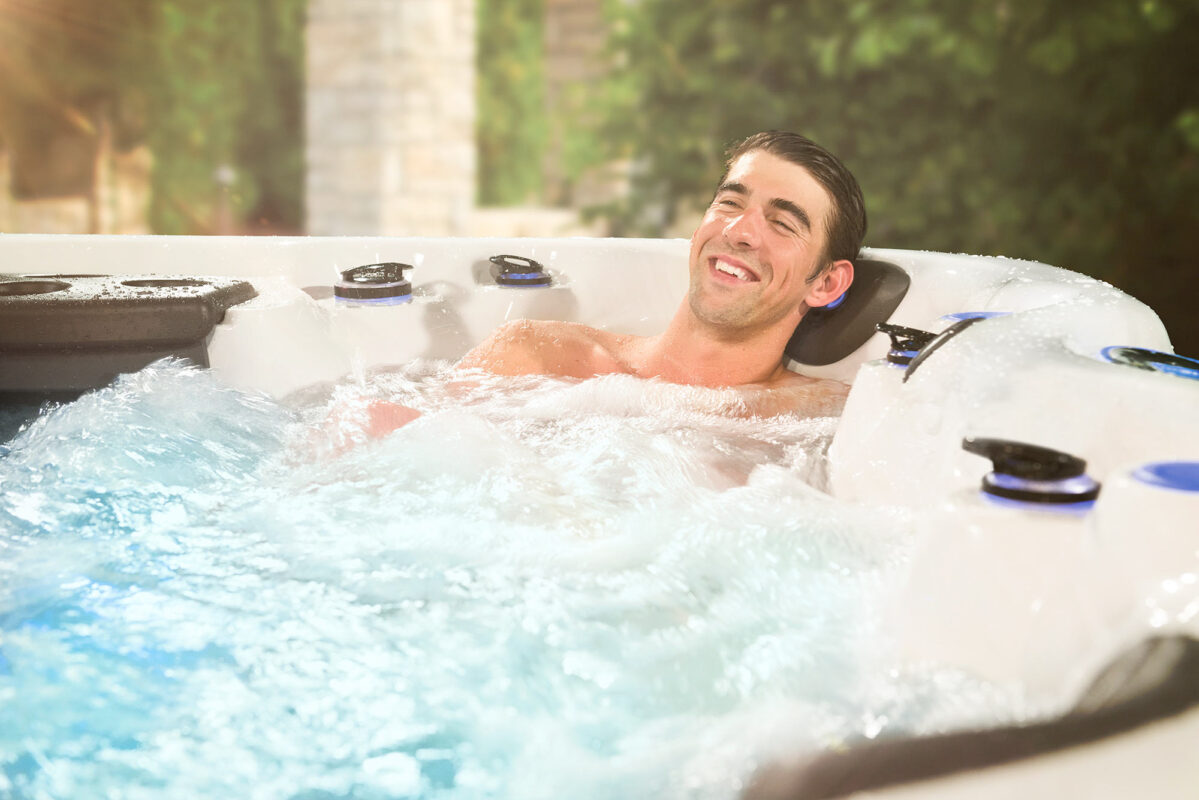 How a Hot Tub Can Help Men's Mental Health
The proven effects of hot tub use can drastically reduce cortisol levels and improve quality of life. Warm water can reduce swelling whilst buoyancy reduces pressure on joints. The strategically-placed hydrotherapy jets help to ease tension in muscles and massage those hard-to-reach pressure points. Bio-magnetic therapy, a feature found in our Twilight range, is a holistic approach. It's been used for hundreds of years to help with pain and improve circulation. Read more about our the most popular model in our Twilight range here. 
Let's not forget about the peace and quiet of a hot tub. Hot tubs are fantastic for socialising or for family time; it's also the perfect place to experience solitary bliss. With the adjustability of a two-pump spa, you can easily divert the pressure. This allows you to experience maximum power in just one seat. Alternatively, if you prefer peace without the quiet, then there is built-in Bluetooth sound system; this is available on all models excluding the Getaway range. This is the perfect way to create the ultimate stress-free haven by simply connecting to your playlist. This connects automatically on your phone; it couldn't be easier!
Swim Spa Alternative
Alternatively, you could invest in a swim spa. Many people find that the physical exertion of exercise can expel excess adrenaline; we've all heard that there's no greater full-body workout than swimming. Men's mental health can benefit hugely from exercise, so it's worth looking into how a swim spa could help. If pumping iron is your preferred exercise, then we've got that covered to. All of our swim spa models come with a complete workout set including dumbbells, a resistance band, and rowing poles. Click here to read more about swim spas from Hyperion.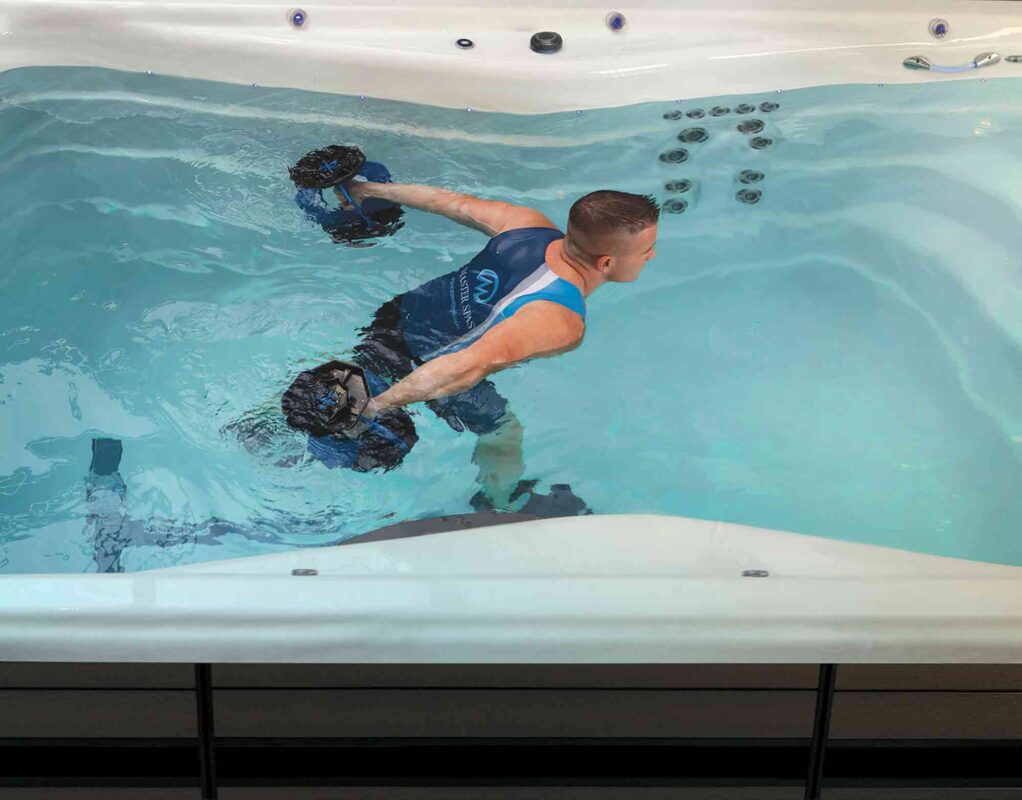 We've witnessed first-hand how a hot tub can dramatically improve someone's quality of life. This is including the positive impact on men's mental health. So whether it's burning off the stress-related energy in a swim spa; or perhaps massaging those cortisol levels down with powerful hydrotherapy jets. We have something for everyone here at Hyperion. 
Whilst we are definitely the experts in hot tubs, that's as far as our expertise goes. For professional advice, visit Mind.