Charlie and Joyce are a fantastic couple from Swanage in Dorset. They came in to see us a couple of months ago, as they wanted to see if hydrotherapy could help with Charlie's back pain.
Charlie used to be long distance runner and has competed in multiple marathons, including the New York marathon! He has also raised a lot of money for charity along the way, he's a real character!
Due to back pain, he's having to take some time out and that's where the hot tub comes in. They wanted a compact spa that would fit in their lovely, converted garage and would be simple to look after. Crucially, it also had to offer them a great hydrotherapy massage that would help with pain relief.
Together we went through their needs and budget, settling on the Getaway 2 as it offered everything they needed. We also added a handrail to make getting in and out of the spa as easy and safe as possible for them.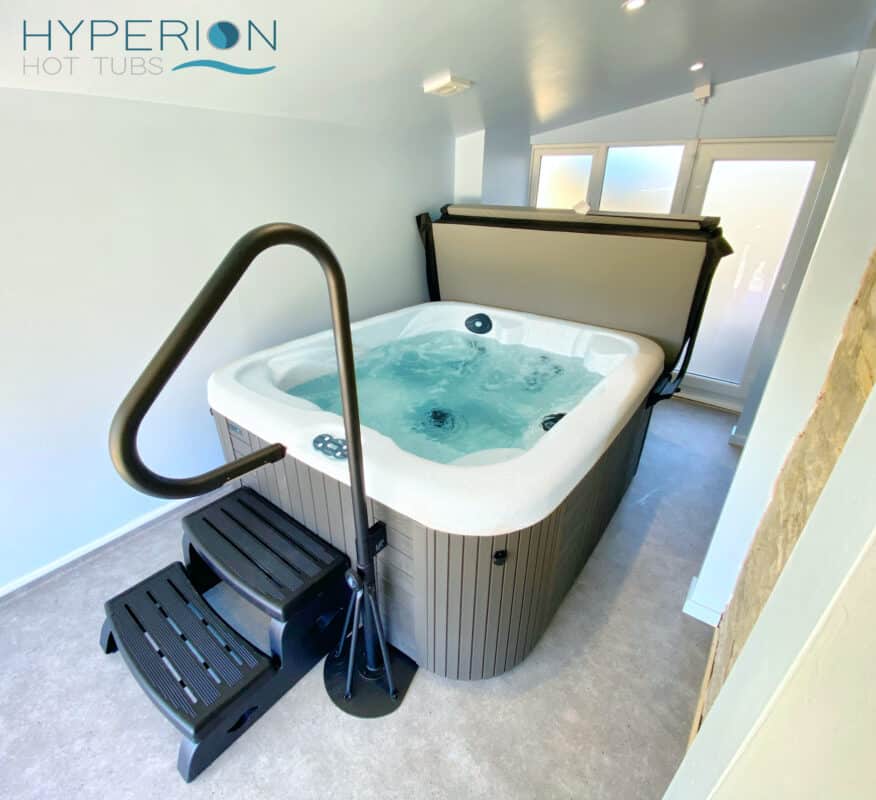 How are they getting on?
We caught up with them a couple of weeks later and they were so happy with the spa, I had to capture it on camera, I promise we never paid them a penny !
To hear we have provided a product that has made a person's life that much better is brilliant, they were absolutely beaming with happiness and so was I . The pain relieving qualities of a hot tub and the associated hydrotherapy jets are not to be underestimated, we are so glad they have found something that helps.
If you think a spa could benefit you, please come and see us, we would love to see if we can help you too.
To see the Getaway 2 that Charlie and Joyce have, see here: https://hyperionhottubs.co.uk/product/getaway-2/.