At Hyperion Hot Tubs we always striving to give our customers the best experience possible. So we were absolutely thrilled to win an award for outstanding customer service at the recent Wimborne business awards.
Great customer service should not just be a feature of the sales process when you are in our Wimborne hot tub showroom, but down the line too, with maintenance advice, servicing and warranty support for example. Whilst aftercare is not always front of mind when buying a hot tub, we believe it's absolutely crucial. The support of a great dealer can make all the difference to the enjoyment of your spa.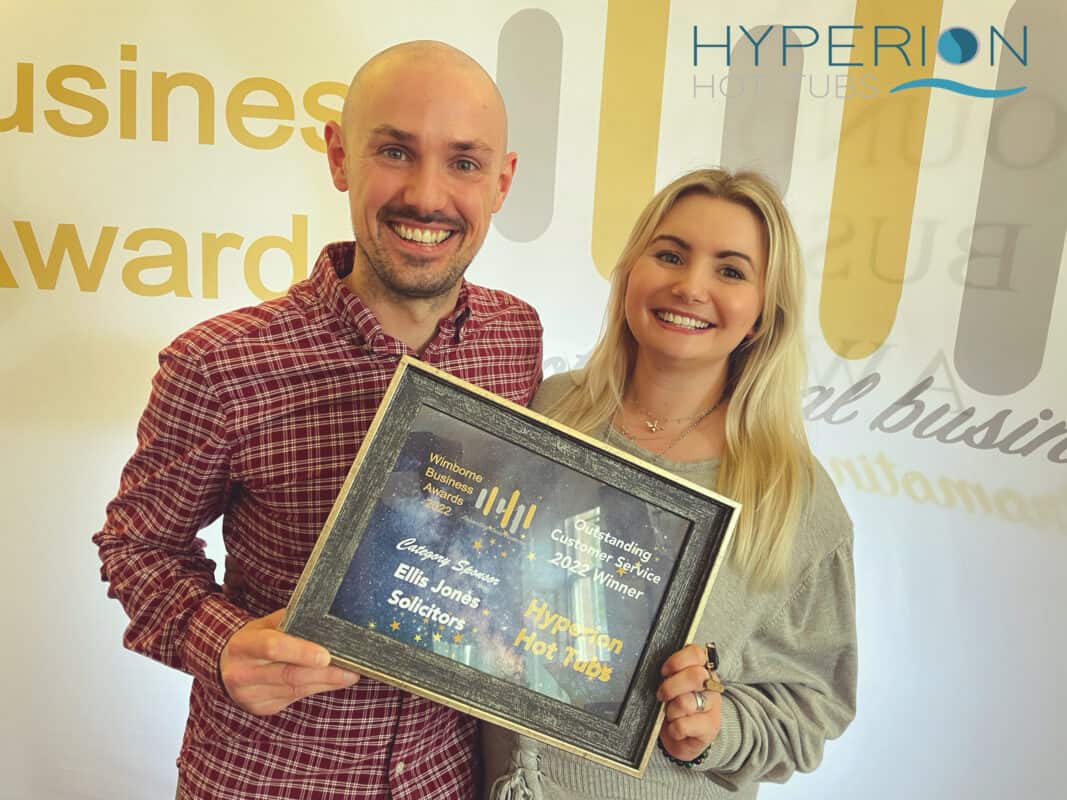 Shopping local
Whilst there are national companies that serve almost every product or service out there, being at these local awards really brought home to us why you should shop local. Every company had an owner there that was really passionate about their business, its customers and the Wimborne community as a whole.
If you would like to read more about the other winners, take a look at the great article written by Dorset Biz News.
More often than not, we know the names of every customer that walks through the door, even the ones we have never met yet, we just know them by email! This is because we enjoy building a relationship with everyone, ultimately we want you as happy customers forever, not just long enough to get your initial business.
We collect lots of reviews on both Trustpilot and Google, so if you would like to see what our customers really say about us, from the safety of a keyboard, then we encourage you to take a look, we think you will be pleasantly surprised!
So if you are looking for a hot tub in Wimborne, Bournemouth, Poole or indeed anywhere in Dorset, please do come in and see us, we would love for you to become one of our happy customers! Why not reach out to us today, by contacting us.