As the exclusive Master Spas dealer for Poole, Hyperion Hot Tubs has a beautiful array of American made spas for you to view in our showroom.
American made hot tubs available in Poole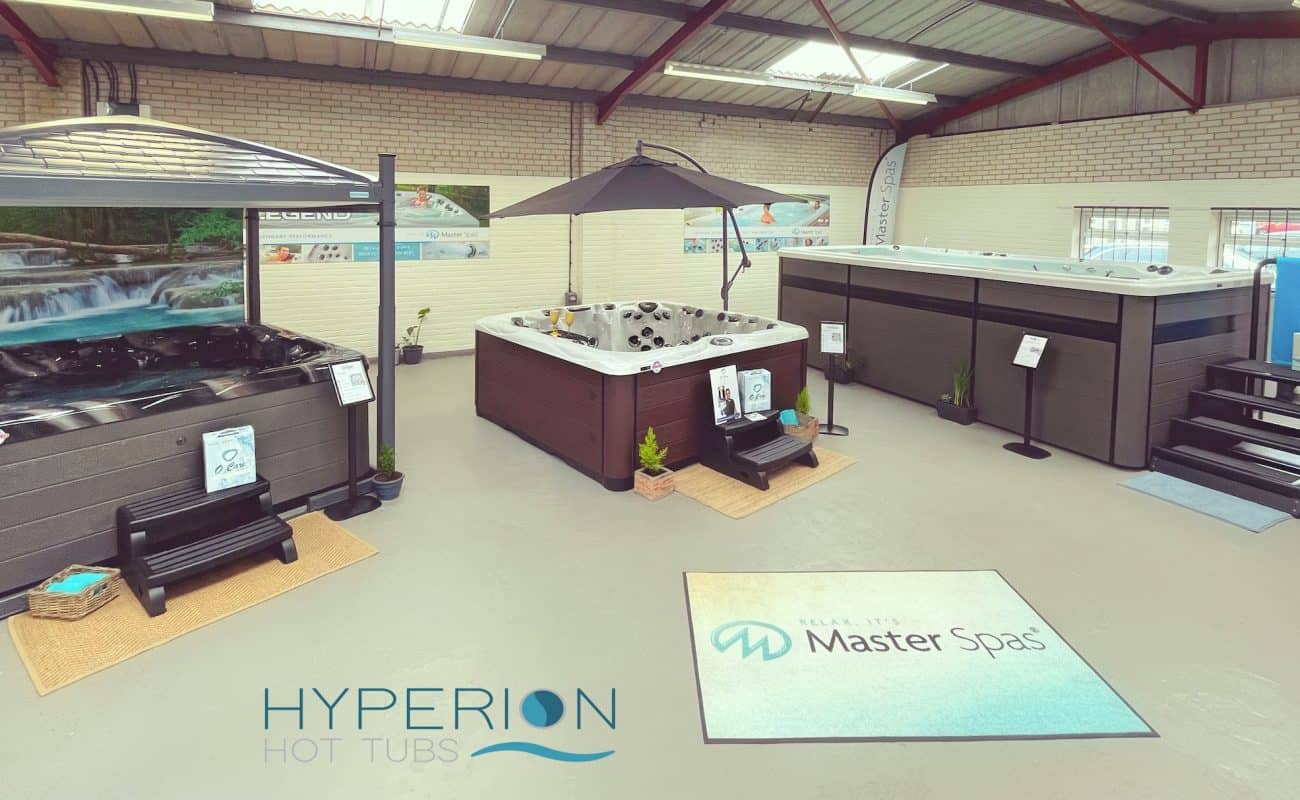 Our hot tub showroom is just a 20 minute drive from Poole town centre.
Meet your Hyperion Hot Tubs team
Eleanor & Terry are ready to help you find the perfect spa that fits your wish list and budget. We love nothing more than hearing about the plans you have for your garden project and what you would like to get out of hot tub ownership. We often work with people who are moving to the Poole area and now they have the space, wish to incorporate a hot tub as part of a bigger project. Once we all have a clear idea of what could suit you best, we will work our way through the options to find a spa that fits your life best.
Poole hot tub installations
Poole is a beautiful area and we have been lucky to install hot tubs in some gorgeous gardens. You can see many of them over on our Facebook page. But for now, we will inspire you with one hot tub installation we did in Lilliput.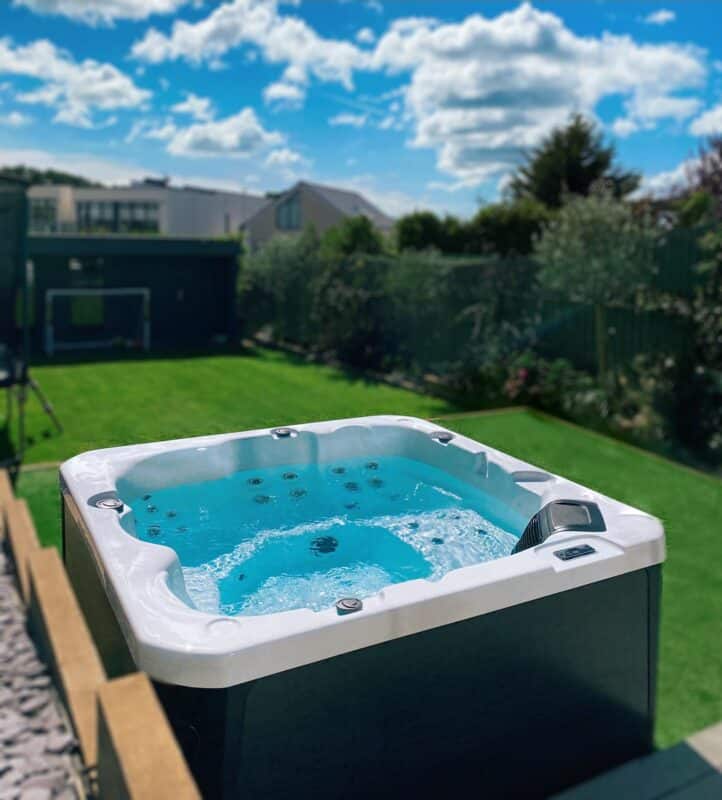 Reviews from our Pool customers
At Hyperion we are very lucky to have some incredible reviews left for us on the various review platforms, in fact we are the most reviewed hot tub supplier in the Poole area! We think this is partly down to our brilliant spas, but also our approach. We don't treat our customers as just another sale, we enjoy getting to know you, hearing about your animals and where you last went on holiday, along the way we like to help you get the very best from your hot tub too!
Specialist care from start to finish

The British & Irish Spa & Hot Tub Association or BISHTA for short is an organisation that promotes not only safety standards, but ethical trading too.
At Hyperion Hot Tubs taking care of our customers starts with giving you the most up to date advice and knowledge, so we are proud to have an association with an industry body that thinks the same as we do.
We also have PHTA certified hot tub technicians, meaning your installation and any subsequent maintenance is handled by a trained technician. Keeping customers safe and hot tubs running efficiently.
Visit us in our hot tub showroom
A visit to our showroom is often an enlightening experience for prospective hot tub buyers, we take the time to find out your needs and show you the exact differences between models. We take great enjoyment in teaching you about hot tubs in a way that allows you to be completely informed and ultimately be in a position to choose your own spa, not being reliant on just what we say is best.
You will also see a fantastic range of hot tubs, the largest in the Poole area. We have popular models on display, such as the Legend 7, TS 7.2 and the ever popular TS 8.2, known for its outstanding hydrotherapy features. We also have a beautiful range of swim spas available for you to experience.